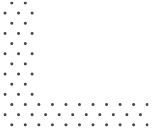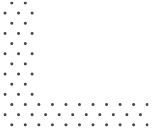 "

Really pleased with the SIM only deal I got on Three. Spend a lot of time working in Holland and Europe so being able to use my data without racking up bills is a must. The deal on your site was better than the ones direct on Three's own site. Thanks.

"
"

Got a Samsung galaxy S7 on o2.

Phone received the next day and at a great price. Very happy with my purchase. Toy took about 3 weeks to come, was better quality than I expected.

"
"

Lot of good deals but I think some of the cashback things need explaining better as I wasn't sure what bill to submit to make sure I got it. Luckily someone I think his name was Dan helped me figure it out so I didn't mess it up.

"
"

I was able to get a way better deal for £10 a month cheaper than the phone shops and the service and phone have both been great so very happy.

"
"

Better deals than any other sites I could find. quick/prompt delivery, will definitely buy from them again when I need a new contract. Only reason am not leaving 5 stars is because the deal I wanted was there one day but when I checked a week later it had gone. Thanks, Shona.

"
"

My toy took 2 months to arrive. Also didn't send me 2 toys when I asked nicely as wanted both kids to have one so bit disappointed. Phone was delivered fast though and got a lot of data which is good.

"
Hi Mark,

Thanks for the review. We have dropped you an email regarding a toy.

Kind regards,

Tiger Mobiles.
Posted 4 years ago
"

The website was easy to use and I pinpointed the deal best for me within a few minutes of comparison checks. A much more pleasant experience than dealing with sales reps in a high street phone shop. The iPhone SE arrived the following day and I was up and running with my new EE contract the very same day. Made use of the complimentary tiger toy claim, but it took longer than anticipated to arrive.

"
Hi,

Many thanks for the review.

Cheers,

Tiger Mobiles.
Posted 4 years ago
"

Lovely service, I took out a contract for a new iPhone 7 as Vodafone turned me down directly. Tiger Mobiles managed to get me a great deal, so I am happy. It was cheaper than Vodafone originally quoted too!

"