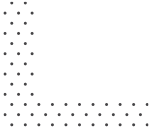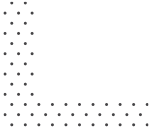 "

Buyers Beware!! Overcharged on Postage!! Despite their website saying they apply fair charges!!!When I placed my order I was unaware of how much 5 ltrs of orchid compost would weigh, so trusted their system to work out the postage charge fairly. There was no option to apply a 2nd class post when completing my order either, so the postage was nearly as much as the cost of the goods. I had the parcel weighed and I was over charged by almost 500gms, so I emailed the company, but never received a reply. I emailed a 2nd time., didn't receive a reply again!. Pretty disgusted with Orchid Supplies, will shop elsewhere in future.

"

Sorry you felt the need to write this review.
We proud ourselves on excellent communication and service, all personally responded to all hours of the day if awake😴
Unfortunately in your case as discussed in length belatedly your emails ended up in the spam folder.
I've only just seen this review and recieved no notification it had been left.
We'd always encourage our customers to drop us a quick call if email fails them, no call queue, no waiting, not automated, just a family member.
I know as I have the email thread that this issue was discussed and views exchanged so from our end resolved.
Posted 11 months ago