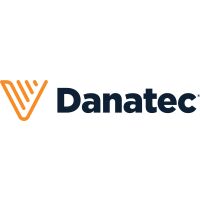 Feel Confident Towing Your Recreational Trailer
Before you hit the road, learn advanced trailer safety from the pros — quickly and affordably
KEEP IT SAFE, KEEP IT FUN
Safety Can't Wait — And Neither Should You
Do you need first-time or refresher training on trailer towing safety?
Chances are, your basic manual and a few YouTube videos aren't enough. Most drivers can't pass our course quizzes based on what they've learned elsewhere — and that puts them at risk.
Now, you can master and test your knowledge of trailer towing safety in 30 minutes or less. That means you can get on the road quickly but with confidence!
You'll love that this innovative online course is:
InteractiveEngagingVisualUser-friendlyClear
MemorableSelf-pacedTime-effectiveOn-demandMobile-friendly

Take the training once and revisit it anytime to enjoy operating your recreational trailer safely.
About Danatec:
At Danatec, we are in the business of sending people home safely to their families.

We have over 30 years of experience building, publishing and customizing training solutions for organizations – we take the challenge out of complex regulatory compliance. We build training programs that are easy to use, easy to implement, cost-effective and help our customers remain safe and compliant.

If you need a comprehensive health and safety program that is customized to your needs, our team of experts have various solutions that can be tailored to meet your business.
Visit Product Page
Phone:
8004653366
Email:
marketing@weknowtraining.ca
Location:
10130, 103 Street Northwest, 18th Floor