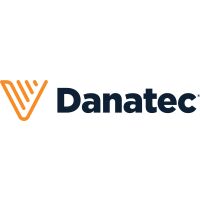 This Online Fall Arrest Protection Course will guide you through all aspects of Fall Arrest, from the different types of Fall Protection, to what personal protective equipment to use and how to calculate Fall Clearances. Our comprehensive course will explain in detail what you need to know, emphasize key points and test your knowledge retention after each module. This course is required by many industries and you should check with your employer to see whether or not you need Fall Arrest Protection Training. Doing both theory and practical on-site training shows that the employer is doing their "Due Diligence" and they will comply with Occupational Health and Safety Regulations. After completion of this course you will be issued a certificate of completion.
Ontario Fall Arrest Training Standards:
As of April 1, 2015 the Ministry of Labour for Ontario has implemented new training regulations pertaining to Fall Arrest Protection training. The training is called "Working at Heights" and can only be taken in a classroom setting by a certified provider. The Ministry of Labour for Ontario will provide the list of providers. There will be a 2 year implementation period for workers to obtain this training (April 1, 2017).
Online certificates for Fall Arrest Protection training can still be accepted by employers during this 2 year period, however, there is a possibility that additional (hands-on) training could be required.
About Danatec:
At Danatec, we are in the business of sending people home safely to their families.

We have over 30 years of experience building, publishing and customizing training solutions for organizations – we take the challenge out of complex regulatory compliance. We build training programs that are easy to use, easy to implement, cost-effective and help our customers remain safe and compliant.

If you need a comprehensive health and safety program that is customized to your needs, our team of experts have various solutions that can be tailored to meet your business.
Visit Product Page
Phone:
8004653366
Email:
marketing@weknowtraining.ca
Location:
10130, 103 Street Northwest, 18th Floor