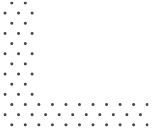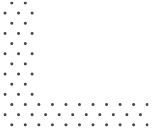 "

Do not deal with this company. The communications are very poor, there is nonnumber to call them on. We brought a product that was supposed to come with a free bag and remote. It did not arrive with either. After chasing they sent them, but the remote does not work which they were not bothered about.

One of the light covers has fallen off which happened days after arrival. I've requesyed a repair and now a refund, but keep getting fobbed off they are busy. It's taken 17 days and still nothing, now they barely communicate with me.

Such a shame as my Daughter saved her Christmas money to buy this product.

UPDATE. After having to threaten Hoverglide with a few things they eventually agreed to accept the Swegway back and issue a full refund.

"
"

My niece did the ordering but if she had not contacted you 10 days later she would never have received the goods because your representative hadn't taken down the delivery address correctly and so you didn't know where to send the goods. You sent an email confirming the order but nothing about not having the correct address so I wasn't very impressed. My niece had to reorder and then you sent 2 identical emails not very impressive although I will acknowledge that the 2nd order was delivered quickly

"
Hi Glenys,

Thank you for your message. I am afraid that we do not take orders via phone or email, so you would have had to place the order online. Therefore, it would have been your niece entering the delivery details on our website, not us, apologies if she entered the wrong address and the item wasn't sent due to this.
Posted 2 years ago
"

Received hover board for Christmas and after few hours use over 2 days it does not charge. An email regarding his was sent but as yet no response has been received.

"
Hi David,

Thank you for your feedback. We really do appreciate it. This problem has now been resolved and your hoverboard should be back to its fully working state.
Posted 2 years ago
"

'UK Supplier' ok firstly......
Why did my product come from Germany!?
Once you have turned the hoverboard on!?
It speaks in German to you!? Well im guessing it German!?
The remote control!
Has no instructions, so u don't no what to press!?
The bag......has white marks all over it, from the packaging.
I wouldn't recommend to anybody.
Not impressed by my purchase.
Abby

"
Hi Abby,

Thank you for your feedback, we really do appreciate it.
To address your comments, around particularly busy periods such as Black Friday and Christmas items may be dispatched from our central warehouses in continental Europe if there are shortages of stock in the UK.
The hoverboard does not speak German to you, it simply says "Bluetooth device ready to power". This is the only voice used in hoverboards, and is a standard set by the manufacturers.
Regarding the remote control, it has an on and off function. There are instructions provided in the manual, however if you require further information - please do note that the on button, turns the hoverboard on, and the off button, turns the hoverboard off.
We do apologise regarding the white marks on the free complimentary travel bag, unfortunately you never did inform us of this so we were unable to replace it for you.
We hope these replies help your comments to be put into context.

Best regards,
HoverGlide
Posted 2 years ago
"

I would be happy to write a review if I received both the goods I paid for I've emailed and and you did reply quickly but 1 week later I'm still waiting for the red hover board I paid for as I receive the blue one over a week ago

"
Hi Ian,

Thank you for your review, we really do appreciate it!

Unfortunately DPD have been suffering delays due to being so incredibly busy at this time of the year, this has been shown on their website as a warning. We appreciate this is terribly inconvenience but is largely out of our control.
As per last email, the item is in transit and should be with you shortly.
Posted 2 years ago