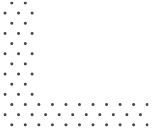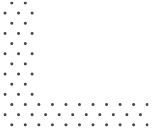 "

THEY LIE, ARE RUDE AND RACIST, JOBSWORTH AND SHODDY, TERRIBLE WORK. Avoid



It started so well with Mike and a nice afghan girl booking in my repair with parts in stock and ready in 90 minutes. That's were the good service ended!

When I came back they had the wrong part and the repair would take another 24 hours. A member of staff laughed at and made comments about my foreign name and when I pulled him up on this he said if he hadn't been working he would of 'took me outside'!!

I came back a couple of days later to pick the item up but forgot the original receipt. The original afghan girl served me but an horrendous human being (and apparent manager) Nav was rude and Jobsworth and simply overruled the girl and said I couldn't have my phone, whatever I did. My number was on the receipt but he wouldn't call me to confirm it was me, he refused to accept photo ID - being petty and awkward. I told him of my previous problems and he simply said 'that didn't happen' apparently deeming me a liar and refused to give me his managers name.

Upon picking up the repair, the standard rudeness was in place from Nav and a flippant comment question of why I hadnt picked it up sooner. work was shoddy with glue all over the phone and after a few days the home button became very loose.

Additionally, I have now found that they replaced the back cover on my phone with a fake!?! Can this get any worse!

"
Hi there,

As stated to you previously, we would like to apologise for the inconvenience caused during your visit to one of our stores. We can assure you that we at Imzi communications take great pride in our work and our customer service. We can also assure you that your complaint will be dealt with in an orderly manor. Due to the nature of your complaint this has now been escalated to our directors who are personally looking into this to find out what had gone wrong. We will revert back to you very soon with their thoughts where we hope to be of further help to you.

in the meantime if you feel the need to speak to us feel free to contact us on 0161 833 9999. Press option 2 and ask for Vivian the general manager.
Posted 1 year ago