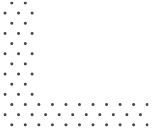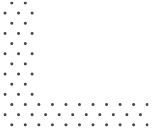 "

Lovely clean toilets with lots of loor roll, disabled loo was great with lots of space...
Excellent, thank you very much...

Eddy

"
Hi Eddy,

Thanks for the review, it was a pleasure doing business with you.
Posted 1 year ago
"

Excellent service. Unfortunately, we were unable to get the loos on to our property but the problem was soon rectified by Nick.

"
Hi Sharon,

Thanks for the feedback, glad you were happy with the way we resolved the issue of the toilets not fitting through the gate, we aim to please. :)
Posted 1 year ago
"

LetLoos bent over backwards to provide a superb service, I recommend them and would use them again.

"
"

Excellent service.Quick.Efficient, Friendly and helpful driver.

"
Hi Vincent,

Thanks, we will let your driver know that you were happy with him. Customer service is a key point to our business.
Posted 1 year ago
"

Delivered on time,serviced on time !
Straight forward quality service!

"
"

Efficient and prompt service for our outdoor toilet, highly recommend !

"
"

All great took on the job when another company let us down at the last minute.Thank you.

"
Hi Theo,

We aim to please all our customers and provide an exceptional service.
Posted 1 year ago
"

Great service and very helpful.
A pleasure to use your services and hope to in the future.
Thank you

"
"

Excellent service and unbeatable price!

"
Hi Josefine,

Thank you for your positive review and glad you were happy with the service we provided you :)
Posted 1 year ago
"

We were really happy with the toilet and the value for money. Everything went smoothly even though we were unable to be on site during delivery and pick-up times.
The driver did not notify us of expected arrival time when delivering, which would have enabled us to be there - he only called when he was already at the drop-off point. This was ok but an hour's notice of his arrival would have been preferable and would have meant we could be there to meet him.
The other minor issue was that we couldn't lock the toilet after our event as this would have required a padlock, which was not practical as we were not around to remove it during collection. This meant the toilet was left in an open square for anyone to use for an extra two days (Sat/Sun). Not really a problem and in some ways working in our favour but did make us feel slightly nervous.
On the whole, our experience with LetLoos was very positive and we are very likely to use you again.

"
Hi Anja,

Thanks for the positive, honest feedback were glad we met your expectations and look forward to working with you guys again soon.
Posted 1 year ago