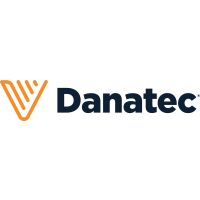 This detailed and interactive online course provides a basic understanding of confined spaces in the workplace, the legislation that governs them and the hazards associated with entering them.
Features:
Begin your training in minutesStart and stop training at your conveniencePrintable Confined Space certificate24/7 365 access to online trainingPrintable resources for easy reference

This self-paced course is easy to understand and offers flexibility of time and location without sacrificing depth of knowledge and includes a thorough exam and printable certificate.
About Danatec:
At Danatec, we are in the business of sending people home safely to their families.

We have over 30 years of experience building, publishing and customizing training solutions for organizations – we take the challenge out of complex regulatory compliance. We build training programs that are easy to use, easy to implement, cost-effective and help our customers remain safe and compliant.

If you need a comprehensive health and safety program that is customized to your needs, our team of experts have various solutions that can be tailored to meet your business.
Visit Product Page
Phone:
8004653366
Email:
marketing@weknowtraining.ca
Location:
10130, 103 Street Northwest, 18th Floor