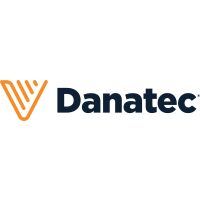 Our award-winning, industry recognized WHMIS online training course is for initial or re-certification training. This course meets all of Health Canada's training requirements under the Hazardous Products Regulations, for all persons involved in handling workplace chemicals. This course centres around 5 WHMIS stories, which bring in real life events, told by real people in real workplaces. The video, animations, engaging games and skill building exercises will make for an engaging interactive learning experience. Our course centres on elements that ensure the information is understood, retained and easily resourced. A final exam to complete the course and a printable certificate along with a shareable Digital Badge is issued upon completion. Course Features:
Industry recognized, printable WHMIS certificate Live support Monday-Friday, 7am to 5pm MST Interesting and engaging learning content created by industry experts Same day certification, begin your training in minutes Stop and go at your convenience Mobile/Tablet compatible Easily accessible – stored record of training that can be shared if needed for auditing purposes or proof of certificationShareable Digital Badge
About Danatec:
At Danatec, we are in the business of sending people home safely to their families.

We have over 30 years of experience building, publishing and customizing training solutions for organizations – we take the challenge out of complex regulatory compliance. We build training programs that are easy to use, easy to implement, cost-effective and help our customers remain safe and compliant.

If you need a comprehensive health and safety program that is customized to your needs, our team of experts have various solutions that can be tailored to meet your business.
Visit Product Page
Phone:
8004653366
Email:
marketing@weknowtraining.ca
Location:
10130, 103 Street Northwest, 18th Floor