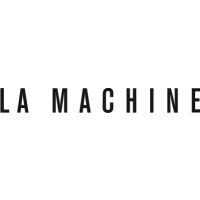 Live Slow, Ride Fast. That is what Laurens ten Dam lives by. LtD has been a pro cyclist for 15 years, but still loves an adventure and just riding the bike. It's a way to live life and to push his limits. This is what Live Slow, Ride Fast means to Laurens: "Slow down, look around, live in the moment. Enjoy the small things, done well. Less stuff, fewer distractions, less stress. Save your energy for the bike, so you can leave it all on the road. It's that simple." – LtD
About La Machine:
A Lifestyle Clothing brand driven by the love for the Velo, the race and good looks. At La Machine you can find unique 'cycling lifestyle clothing' that you'll find nowhere else.

La Machine Cycle Club, a peloton of roadside tifosi, pro riders and café racers. a diverse club, united by our passion for bikes and love of racing. you're welcome to join.
Visit Product Page
Email:
service@lamachine.cc
Location:
Staarten 1