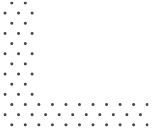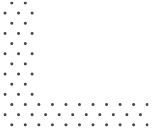 "

I have been buying their products for gifts since 2018. I love the concept and their quality is lovely. But their customer service is horrible. I do not usually review companies. But I ordered a blanket on the 9th for a christmas gift. It never came. The website says the order is full filled, it is not. I checked the tracking and it says, on the 15th, 7 days after I ordered, there was a label created to ship with USPS. The post office has never received the blanket. The tracking stops with the label. I have called every day for a week. I sent three emails. No one ever answered the phone. I got an email response yesterday that says the post office has it and they are tracking it. The post office has nothing. This is a $120 blanket. Now I shall fight to get my money back and I will never buy from them again and I will never recommend them again. A shame really. Any company that has lousy customer service is just a bad company.

"
"

Love the products but extremely frustrated with the customer service. I had ordered a Little Women scarf for my sisters birthday and ordered it so that it would arrive before. She recieved a scarf on time but not the correct one. I emailed and recieved no reply so I called and had to leave a message. My call was returned and I was told that mix ups happen because they have many titles that start with little. Understood but you think thats why they would double check an order. I figured like any other company that makes mistakes that they would just let my sister keep the mistake scarf and send her the correct scarf. No, they expect her to send back the mistake and then they would send her the correct scarf. Why should she have to do anything to recieve the scarf that I ordered and paid for? Their company made the mistake and they should do everything and anything to make it right. Never purchasing anything from them again!

"
"

The headscarves I ordered are lovely, but they are far too wide (and quite thick) for my 'normal' sized head. I was asked by Storiarts to give a review of the headscarves I brought, so I provided plenty of positive feedback - but I suggested there could be a variety of widths and rated them 3/5. I then received an email acknowledging receipt of my review.

Now my BIG gripe is this, when I went to review my review, they hadn't posted it! There were plenty of 5* reviews either side of the date I posted mine.... But it seems that they only post 5* reviews. It really bothers me that there is a lack of transparency and makes me question the ethics of this company. I like supporting small businesses and I am reluctant to post negative comments regarding them, but this has really irked me!

"

Hi Anonymous! So sorry the headband wasn't a good fit for you. We do our best to make products that fit everyone but it's not always possible.

Regarding the review, our reviews are moderated and published a couple times a month because unfortunately like a lot of sites we get a certain amount of review spam. But we appreciate your honest review and it has been posted to our site in our latest round of moderation.

All the best and we hope you find another Storiarts product you like!
Posted 6 months ago
"

The quality of the baby items is no where near that of the scarves. I ordered the blanket, bib, book, bag set and unfortunately the bib came crumpled and stitched in a way that cannot be straightened out, the stitching on the back caught some of the front material and looked incredibly sloppy. The baby material is also very thin for the hat. For the price, I would expect decent quality of product, as much as I love the idea, I would not buy again.

"
"

Does mention when purchasing that you will be paying fedex fees on top of the shipping price already paid. Total of $43 extra to canada.

"
"

After seeing Storiarts on instagram I was really interested to order a few items, I ordered a scarf and a pair of gloves and the delivery to the UK came to over a third of the cost of the items, I paid it as the items were lovely.
4weeks later I receive a card through the door saying my parcel is at the postage and they won't deliver as the customs weren't paid on it. I had to go the post office and pay an extra £12 just to collect my parcel so in the end the delivery and customs cost more than the products (which aren't brilliant quality). When I contacted customer services about this they offered no solution and were useless. I will definitely not be purchasing from Storiarts again and will definitely not be recommending them to anyone either.

"
"

I recently ordered a gift online but did not select (because I did not see) the "gift wrap" option. Within seconds I sent an email with my order number asking that my gift be wrapped if they offered that service. They said that they did in fact offer gift wrapping and that it is (somewhere) on the order page BUT because I didn't select it they wouldn't gift wrap it. There are way too many other companies that would provide this service even if not requested on the original order (Amazon, LLBean, LandsEnd, etc). Will not order from them again.

"
"

Sent us the COMPLETY WRONG SCARF ???!! THEY HAVE NEVER ANSWERED MY EMAILS ASKING FOR ASSISTANCE !!!!!

"