Delivery Methods

Courier

Communication Channels

Telephone
Visit Website
Phone:
1800-269-0604
Email:
help@jwines.com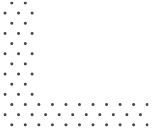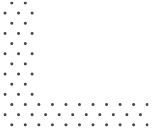 "

Order placed for Passover Seders on February 26. Emailed when it seemed to be taking forever. Was told all the Rose was not available and they would ship as soon as it came in. I said that was fine as long as it was in my house by March 29. I kept checking and the order was still pending so I finally called and was assured I would have the wine in time. I was very concerned and ordered wine from another distributor one week before Passover. That wine we got on time. Your wine was delivered during our Seder on Friday as our kids opened the door for Elijah.

"
"

Past experiences were great. This order before the holiday, the case of wine was shipped days after the order was made, the shipping info was incorrect and it was very difficult to get in touch with someone to discuss. Once contact was made, the information i got was inconsistent.

"
I am sorry to hear that you had that experience,
during the holidays things can get kind of crazy. Please on all future orders for holidays confirm correct shipping address and preferably order in advance.
Posted 2 years ago
"

Talk to your customer service

"
"

Previous orders arrived within a day or two. However, I waited almost 3 weeks for this order, received NO communication about out-of-stock delays, had to call twice to get any info. Communication was very poor and very disappointing!

"
"

The last time I wrote a review I got zero response!! You did not respond to my request Find my comments on the previous shipment. !! Respond to that

"
"

i have not yet tasted the wine. it took 2 weeks to ship. it was then shipped on a friday so that the wine sat in a hot warehouse over the weekend. i was not impressed..

"
"

We are very upset we have not received our delivery. We used a P.O. Box and learned from you just today the wine cannot be delivered there. But your website did not indicate this.
Please try to locate our order. We need the wine by Monday for seder.
Steven Schneider, ph. 575-776-3976

"
"

First, it took way too long for the two bottles to ship. After a week of silence, I complained online asking where is my wine? I got a response the next day and noticed that the wine did not ship until after I left the complaint.
Second, two bottles of the same wine were sent as requested. The first was quite good, but the second bottle was absolutely not drinkable. The cork seemed faulty and we just couldn't drink it - it was bitter and something really wrong with it.

"
"

I did not receive the free bottle that was in the offer

"
"

I did not receive the free bottle that was in the offer

"