Delivery Methods

Courier

Communication Channels

Telephone
Visit Website
Phone:
1800-269-0604
Email:
help@jwines.com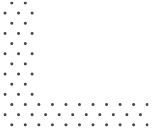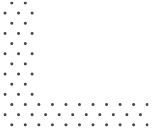 "

I did not get the wine that was advertised. It's a good wine but I wanted not mavushal and it was sent mavushal.

"
"

I like my wine but it's not my fave.

"
"

The ordering and delivery are great. Always on time and fast.
The customer service is not good. I have made 3 inquiries for the past 2 orders. 2 by email and 1 by phone. I have never gotten a response. I have never spoken to anyone. I would hate to have an order issue. No one to talk to. No service.

"
Hi Lawrence,

Sorry to hear that you've been having trouble contacting us. I do not see any previous emails under your name, however. Are you emailing to support@jwines.com? We also have a wonderful chat feature available when you are on the site to speak with somebody.
Posted 2 years ago
"

Signing up for a wine club for the first time I wasn't sure what to expect. After the first shipment I'm somewhat disappointed I expected more value. The Sauvignon Blanc was nice clean and easy to drink while the red was a bit raw too intense perhaps needs more time to age. I could of bought them for about the same price that I paid so I expected more. If I was rating it 1-10 I would say 4. Maybe next month will be better.

"
"

I signed up for one of the wine clubs. The wines I received were certainly a good value, but did not come with any accompanying literature beyond what I could learn from reading the back of the bottle. If I am joining a wine club I'd like a bit more guidance as to what I'm drinking and what I should be gaining from the experience.

"
"

Delivery time was very prompt however the packaging of the boxes not that great. I had ordered 3 cases of wine, 2 out of 3 boxes were torn at the bottom (they weren't packaged in the original Segal wine cases which would enable for tighter fit and smaller footprint in terms of storage). Likely to order again with JWines but will know better not to purchase as many bottles at ones.

"
"

Shipment arrived in good shape

"
"

They are knowledge about their product, but a week later I am waiting for shipping confirmation
This is not the first time I have had trouble with their shipping and delivery.

"
"

Your email shipping notice stated that I was eligible for free shipping, yet you charged me $13+ for that. Should I be getting my shipping charge refunded?

Robert Richter

"
"

I placed an order of 1 case with a NOTE: Do NOT SHIP TILL OCT 6. Next day i received a confirmation case was sent. That was one week sooner then I requested which caused difficulties as needed to have someone there to sign and receive it.

"
"

I asked for on line guidance as to a semi-sweet wine and the suggested purchase was a semi-dry wine.
A little to dry for my palate.

Please try to BETTER differentiate between semi-sweet and semi-dry.

Thank you.

DAVID JACOBS

"