Delivery Methods

Courier

Communication Channels

Telephone
Visit Website
Phone:
1800-269-0604
Email:
help@jwines.com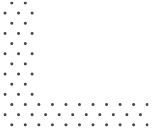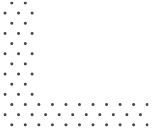 "

I emailed my comments already with no response from jwines. My shipment was supposed to be sent with a note It was not in the box. This shipment was a gift. I had to call the recipient to see if they received it since they had no idea who sent it. Not good on Your part. Martin Roth

"
Hi Martin,

Thanks for taking time to write to us about your recent order. I'm sorry for the misunderstanding here, but I can confirm with 100% sincerity that the gift note was included in this shipment:
"Thank you so much for letting us stay at the apartment We had a wonderful time." I double checked with my warehouse to make sure that it was there, so it may be that the note was overlooked in the shipment or accidentally thrown out beforehand? At any rate, please email us if you need anything else.
Posted 2 years ago
"

I will keep bugging until I get an answer, you thieves!!!

"
Hi Erick,

I can see that UPS attempted to deliver this package three time but no one was available to sign for it, per our site: https://www.jwines.com/shipping-policy
A tracking number should have been automatically sent to you via email. i can see that UPS made a fourth attempt and was able to deliver it on Friday.

All the best,
the Jwines team
Posted 2 years ago
"

My order was placed after a JWines email solicitation coupon offer of 2 free bottles of wine was sent to me. The order which I was gifting to a friend ,showed that the coupon was applied. Confirmation after payment did not show the 2 free bottles. I sent emails to clarify why. The order, a case, was delivered without the extra 2 bottles. One phone call was answered by customer service who would look into it. I called many times since but there is no one to take the call. I emailed several times and was answered once by Yosef, telling me to reach out to him on my next order to get the 2 bottles due me. I sent several emails asking that my friend be able to come into the store to pick up the 2 bottles. I've had no response to emails or phone messages for over a month. Any reason why I should be satisfied with the service? Alex Liverant

"
"

I have not received the wine I ordered and paid for with Paypal. I'm stephanie Gurland
I ordered 2 bottles of the Pinot Noir you featured
Please contact me immediately
Stephanieggurland@gmail.com

"
Hi Stephanie

Thank you for taking time to review. For this order, I'm showing we shipped this out five months ago and that it was received, sign by "Stephanie" per the tracking here: https://www.fedex.com/apps/fedextrack/?tracknumbers=422095510000211&cntry_code=us

Also, this order was for a case of Zinfandel I see, not Pinot Noir. Please let me know if I can investigate anything further.

sincerely,
Jared
Posted 2 years ago
"

I'm surprised to see this email asking me to review my order because I have not received my order yet. In fact, I just logged into my account to see when my order would arrive. If you could give me some information that would be much appreciated!

"
"

I only received 11 bottles out of the 12 I ordered and you charged me for all 12????

"
"

Not yet received. Despite my numerous requests it was shipped without communicating with the intended recipient. Very disappointing.

"
"

I cancelled the order. The items were returned. Please refund my money quickly. Also remove me from your mailing list. No more mails or messages please. Your operation is very poor. A. Katz, 201-833-2908, Teaneck, N.J. 07666 P.S. An example--you send me this mail and are not even aware that the order was cancelled and returned to you.

"
"

I placed an order Saturday night 12/3 and called when I hadn't received any tracking by Tuesday 12/6. The person who answered the phone told me that shipments are taking longer to get out because you were changing your warehouse but that I had to speak to someone else to find out about my order. I was transfered to a voice that I recognized (I have no name) who told me that orders were taking longer because of regulatory requirements of various states including mine (CT). Obvious BS. There are no new CT regulatory requirements and I see that you are now shipping from NYS. In any case I asked that if my wine could not go out that day that the shipment be held until Monday because I was going to be out of town from Thursday through Sunday. The man on the phone assured me that would be done. Imagine my surprise when I got to my destination Thursday evening to find an email with a tracking number saying that it had been shipped that day. Very disappointed!

"