Delivery Methods

Postal Service

Communication Channels

Email
Visit Website
Phone:
0620120851
Email:
info@flaskebottle.com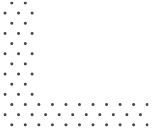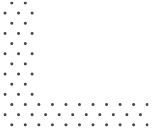 "

Meh. Both tea and wine will leave a smell and taste for a while even after washing it with soap. The outside layer started chipping after 3 days in my bag even though I used the velvet cover. AND I emailed you about it and never received any response. So the bottle and service quality are both not great.

"
Hi Lylian,

Sad to hear that you are not happy with FLASKE. We searched for your email but we didn't find it, also not in the spam. Could you send it again to info@flaskebottle.com? We like happy customers and we want to make you happy too. Email us and we will answer you with a solution.
Enjoy your day!
Posted 11 months ago
"

Ik ontving een fles waarvan de afbeeldingen waren doorgelopen. Alsof iemand met zgn vingers over de fles had gevreven terwijl de inkt nog naar was.
Op mijn mail en telefoon en mail werd niet gereageerd.
Toch mijn fles geretourneerd want dat moest binnen 2 weken.
Werken moet leuren om mijn geld retour te krijgen.
Ik moest ook 6,50 betalen voor het retour sturen en dat werd niet vergoed al stuurde zij en niet deugdelijke fles.
Ik had aangegeven dat ik een nieuwe wilde maar ook hier werd niet op gereageerd en nooit ontvangen. Vandaar dat ik toen maar mijn geld terug wilde want ik moest een fles hebben en heb een ander merk besteld via Bol. com.
Weer een goede les, ik koop niet meer bij kleine bedrijfjes om ze te ondersteunen. koop heb alleen mijzelf ermee. Dus nee.... Ik ben niet tevreden over dit bedrijf.

"
Hi Monica,

Wat vervelend dat je een negatieve ervaring hebt met FLASKE.
Hoe kunnen we het goedmaken voor je?
We zien namelijk graag blije klanten.
Posted 11 months ago
Hi Monique,
Volgens mij is er een miscommunicatie ontstaan en dit willen we graag met je goedmaken. Zou je ons willen emailen naar info@flaskebottle.com en dan komen we met een passende oplossing.
Fijne avond en tot snel!
Posted 11 months ago
"

Zeer fijn product! Alles was in orde.

"
"

Heel mooie flessen; ik had de 500 ml "Stone" variant voor mijzelf en de "Wood" variant gekocht als cadeau. Ze lekken helemaal niet, gaan gemakkelijk (maar niet te gemakkelijk) open en dicht en zijn goed schoon te maken met een flessenborstel. Alles blijft goed koud; warm heb ik nog niet geprobeerd, dus daar kan ik helaas niets over zeggen. Ik heb de fles voornamelijk gekocht om gewoon water uit te drinken in plaats van uit plastic flesjes.
Het is een klein beetje lastig om te zien of de inhoud tijdens het vullen al bij de hals is aangekomen, want hij kan maar vol tot de hals omdat de dop redelijk diep de fles in gaat (anders komt er bij het dicht doen wel wat inhoud uit door de druk).

"
"

mooi uitzicht, houdt goed koel, snelle levering. Flaske doet wat het belooft, integendeel tot vele andere merken!

"
"

Kwaliteit voor een goede prijs! Ook een goede service! Zeker een aanrader!

"
"

The bottle looks beautiful. It closes very well, so the water can not leak out.

"
"

Very smooth looking bottle, easy to use! When small problems emerged there was a very quick response to my email with some good suggestions.

"
"

Very bad quality, unfriendly service. Waste of money.

"
"

Great customer service!

"
Hi Hanna,

Sorry for the late reply but we are using the reviews.io again. Could you send us an email to info@flaskebottle.com and we will come up with a solution.

Talk soon!

FLASKE
Posted 11 months ago
FLASKE
is rated
4.68
based on
146
reviews