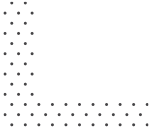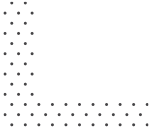 Thank you for your inquiry and interest in our products. We are a small company and do not have a manned phone, but you are welcome to leave a message and we will return your call. We are located in EST. 904 677 2927.

Our corporate headquarters is in Florida and most of our items ship from Tennessee. Some ship directly from our vendors located around the USA.

Let us know if you need anything else and enjoy your day.
Laura
customer service
Posted 5 months ago
"

Totally disappointing experience. After waiting two weeks longer than advertised ship date, I reach out to company for an update. They responded that they had just been notified the item/items were out of stock and couldn't be supplied for four months. Either their super unorganized or totally careless. I assume they'll refund my CC, but they can't refund the wasted time.

"

Hi Dave,
I am sorry that your experience with our company was so disappointing. As we are an event site, when we advertise our products they are still on the way to our facility. It is why we have such great prices, as we do not pay to keep the items stored and waiting to be sold. On rare occasions, the items do not arrive as expected and we reach out to our supplier for information as to when it will arrive. On this occasion, they informed us that the item was not available to ship. It is certainly not our desired business practice to ship late and even less to have to cancel and refund. I do see that your order was refunded in full and we sincerely apologize for this disappointment.
Thank you for allowing us the opportunity to apologize.
Your Friends at Antique Farmhouse.
Posted 7 months ago
"

I ordered a compass rose thinking it was an artisan made product. Instead it was a made in china product at 3 times the price as seen on line. Cheap tin. Yes I was duped. I should have known by no business phone number. I think all their products are imported from China by the lack of product information, like in my case tin rather than steel. I would warn others to not deal with this company.

"

I am sorry that you are not happy with your purchase. Have you reached out to customer service? yourbestfriends@antiquefarmhouse.com We will certainly address any issues you may have. We are a small company that does not have a manned phone but we can call you if you prefer. I did search under your name and did not find an order so I am not sure which compass rose product you may be referring to.

Many of our products are imported by our suppliers, but we purchase from all US-based vendors and we try to give as much information as we can on the listing.

Your satisfaction is very important and we welcome you to reach out to our customer service to rectify this situation.
Posted 9 months ago
"

Why is taking 15 BUSINESS days to ship a set of pictures from St. Petersburg, Fl to Texas? Everyone knows fast shipping is tje way of the world. Is this one of those fake online US store fronts that has NO inventory but ships directly from CHINA when we order? The Better Business Bureau has 13 complaints against this company.

"

We understand your frustration and are sorry that our shipping times are longer than you anticipated. We do not ship directly from China. Our vendors are located in the USA. We do not do any actual importing of our products.
When we offer an "event" we have often just jumped on an incredible deal and the product is still en route to us. We cannot ship it to you until it gets to us. We are constantly rotating a huge variety of inventory to meet the demand. It may take a little longer but these deals are worth the wait! If we start paying to store inventory, our prices will sky rocket and we won't be able to offer you such incredible prices.
Once it ships, you will receive a shipping confirmation with a link to tracking information. Please allow 24 hours for the tracking data to update.
We do indicate our shipping times on every product and will answer any issues or questions that you may have as promptly as we can. Just email us and we will be happy to help.
Posted 10 months ago