Communication Channels

Queries Resolved In

Under An Hour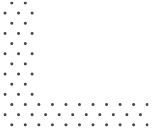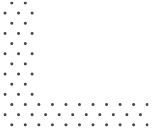 "

I found the process very simple although the quote given did not include all fees associated with the purchase. This should be made clearer since every dirham counts when trying to purchase a property.

"
Hi there

Many thanks for taking the time to provide a review, this is very much appreciated.

Following our conversation with you this afternoon, it is understood that there was an expectation that our mortgage report would cover the non mortgage related costs like the conveyancing fees, NOC fees and service charges etc. As these fees are specific to the property and developer we do not include these given the variances from developer to developer. The real estate agent is best placed to advise on these fees.

We are glad you found our process simple and thanks again for your review.
Posted 1 year ago
"

Thank you for giving me this opportunity to write a review on your service! Your team have been very professional and great follow up on my loan approval; the response was quick and your supporting staffs were very polite. On the improvement side, my only suggestion is to build great relationship with the banks so that the bank tedious approval procedures / process could be simplified. Thank you !

"
Hi Tham

Thanks for taking the time to leave a review, your feedback is appreciated.

We are continually working to improve our relationships with the banks and ensure that we are clear on their processes so we can make the purchasing experience as easy as possible for clients.

In relation to your particular case, we feel that the timeline was a short as possible in the circumstances. As you had already found a property and only needed full approval, this process generally takes longer with the banks than normal. We apologize if this was not made clear to you from the outset.

We are glad we could help with your property purchase and that it was a success in the end!
Posted 1 year ago
"

For the most part, my experience with Mortgage Finder was positive. They were efficient at arranging the mortgage process, and helpful in liaising between the developer and bank to ensure handover of the unit.
What loses them a couple of stars is a 5,000 Dhs fee charged by the bank that they arranged my mortgage through which they claimed not to know about until after I had signed the contract with the bank. I'm not confident that claim was the truth, and even if it was - the entire point in hiring a mortgage broker is so that they are able to give you visibility and transparency on the mortgage process - not knowing about a huge fee like this before recommending I sign with that particular bank is simply not acceptable. I complained to Mortgage Finder about this but they were unwilling to take any action other than to apologise for not knowing about the fee.

"