Communication Channels

Email, Telephone
Visit Website
Phone:
+81 70 2423 7885
Email:
sherry@rhythmjapan.com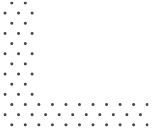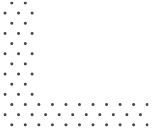 "

While the team are really friendly and helpful as always, we didn't have the best experience with the equipment. Rhythm ran out of size 9 women's boots which meant I had to get a smaller pair for 2 days. We were staying quite far from Rhythm (Wadando Forest Hotel) and had to walk back to twice to see if more boots had come in. I completely understand there was a high demand due to Snow Machine however it was a bit annoying as we had pre booked our equipment months in advance (where you had to give your shoe size) and there was no apology or consideration from the team. As you may be aware, trying to snowboard in boots a size to small isn't really a great deal of fun either.

"
"

Overly casual and I had to remind them I had the premium hire. Not professional for a service industry.

"
Hi Scott,

Thank you for taking the time to leave a review.

We pride ourselves on the service we provide so are disappointed to hear this has happened. All feedback is taken on board so will be sending this on to the team so it does not happen again.

We hope to have the opportunity to serve you again soon.

Thank you,
The team at Rhythm
Posted 7 months ago
"

I order premier equipment but the skis, helmet, and boots were all of poor quality. I am a regular skier and this equipment was significantly worse than the usual equipment I use.

"
Hi Adam,

Thanks for taking the time to leave a review.

We take all feedback on board to help us to better improve our service to current and future customers.

Our records show that you were on premium skis from our 2019 range, then took advantage our complimentary swapping service to change to premium skis from our 2020 range.

This service is in place for all our rental customers to ensure they can ride the best skis for the conditions during their holidays.

We are sorry that the skis didn't meet your expectations and would love more detail on why you feel the skis were not the same quality you're accustomed to - we truly do have a focus on your experience and always want to make sure you hit the mountain stoked for the day.

Please feel free to send us an email at info@rhythmjapan.com to discuss this further, we value your time and respect your opinion on the service and quality of our gear and hope to hear from you.
Posted 8 months ago
"

No one really to help, guide or assist upon arrival. Had to ask different staff multiple times about where to get fit etc. Guy that fit me was helpful enough though. After fitting, me and my friend were offered a lift to the gondola and told to wait 5 minutes (was raining and horrible outside). This turned into a 25 minute wait and we had to ask multiple times where the driver was. Eventually one of the shop staff gave us a lift. All in all not the best experience, particularly as we'd paid for the premium package and expected a little more. Not sure I'll use Rhythm again when visiting Niseko or Hakuba.

"
Dear Adam,

Thanks for sharing your feedback. We're sorry your experience didn't match your expectations. It was an uncommon instance and we'll do better.

Please feel free reach out to info@rhythmjapan.com with any further comments, concerns, or suggestions you wish to share. We would love to make things right if you give us another chance.

Many thanks,
the team at Rhythm
Posted 8 months ago
"

A lot of the equipment was substandard, i.e. torn velcro tabs, worn out helmet lining, torn helmet handle loops. A jacket initially given to me has the cuff completely torn and unusable.
Help when my board was lost however was very good.

"
"

My daughter and my son hired the same size pants, jacket, boots and boats yet you charged me and extra 13000JPY because my daughter is 16. That is ridiculous and totally unwarranted. Left a sour taste in my mouth on Day 1. Went and spent 50000JPY in Burton and Gravity because I didn't want to spend any more in your shop.
On the positive side, the guy that served us was efficient and excellent to deal with. Unfortunately it wasn't up to him about your illogical policy on rental charges depending on age!

"
Hi Scott

Thank you for taking the time to leave us your feedback of your experience at our Rhythm Main store.
All feedback we receive is appreciated and is directed to upper management so we can endeavour to do better.
We are sorry to hear you were not satisfied with your rental experience with us.

We apologise that our terms and conditions were not clear to you on bookings as children as classified as
13 and below.
We base these rental pricing on the factors of age of 13 which is generally when we find that most children
will physically start to require adult gear.

We apologise if this was not communicated to you effectively whilst you were in store.

Please send us an email next time you are visiting for a returning customer discount on your rental items. info@rhythmjapan.com
We really hope to see you again next time your are in Niseko.
The team at Rhythm
Posted 9 months ago
"

Good material. We rented premium ski for 5 days but once there we did an upgrade to backcountry ski for 2 days. The upgrade was too expensive taking in acount that we had already paid for premium ski.

"
Hi Lluis

Thank you for taking the time to leave us your feedback of your experience at our Rhythm Base and Summit Store.
All feedback we receive is appreciated and is directed to upper management so we can endeavour to do better.


We are glad to hear you were happy with the rentals that you hired and are sorry you were frustrated with our prices.
The backcountry rentals do require an upgrade fee as it is limited specialist equipment.
The upgrade fee is cheaper than renting a whole new package.
We are sorry this impacted your experience with us.

Please send us an email next time you are visiting for a returning customer discount on your rental items info@rhythmjapan.com
We really hope to see you again next time your are in Niseko.
The team at Rhythm
Posted 9 months ago
"

I rented snowboard for the first time and I got boots 2 size bigger than my feet. I didn't know it was too big until I had a terrible first day of snowboarding as I couldn't control my boots and my board. After the first day, I went to change the boots and got the right size so I could snowboard for the second day. I was not happy for the service on the first time as I wasted my full day of first snowboarding.

Hope the staffs be more careful of choosing the gear for amatuer as they spend 10 more mins it will mean a lot to the first timer the whole day of experience.

"
Hi Preechaya,

Thank you for taking the time to leave us a review.

We are sad to read that you were not completely satisfied with your in store experience and we do apologise for the issues with the boots. Unfortunately, finding the right fit isn't straight forward and can take some trial and error.

Your safety on the mountain is a top priority, and the staff are trained to make sure they personally fit each customer to ensure optimum comfort in your rentals with us.

We would love the opportunity to welcome you back and, please know that you can see our team at any time during your rental period to tighten, readjust your bindings or change your boots if they are causing concern - we're only too happy to help!

Please email us at info@rhythmjapan.com if you would like to discuss this further.

Kind regards,
The team at Rhythm
Posted 8 months ago
"

We booked standard package ,jacket,pants,helmet were old and dirty!

"
Hi Kokwai,

Thank you for your review. I'm sorry to hear you had such a frustrating experience, but I really appreciate you bringing this issue to my attention.

We would love the opportunity to welcome you back and, please know that you can see our team at any time during your rental period to make changes or swaps to your rentals - we're only too happy to help!

Please email us at info@rhythmjapan.com if you would like to discuss this further.

Kind regards,
The team at Rhythm
Posted 8 months ago
"

The people handling the fitting were quite disorganised. Some were more preoccupied with looking cool on the job than making sure the customers were assured that the recommendations on the fitting/sizes and deliveries would be handled appropriately. We ended with badly fitted boots (which left 2/4 of us with shin blisters) despite best efforts by ski instructors to adjust the boots. Also ended up with additional equipment (extra helmet, ski poles) which we didn't ordered in our delivery to the hotel.

"
Hi Carol,

Thanks for taking the time to leave us a review!

We are sorry to hear you aren't 100% satisfied with the services we provide. We will take your feedback on board and discuss with the ski team to ensure this doesn't occur again.

Rhythm does offer a free service to swap your rental equipment throughout your rental period so please come in store if you are not happy with your rentals next time and we can swap them out until you are happy and comfortable!

If you would like to get in touch with us, please send an email to info@rhythmjapan.com

Thank you and we hope to see you again soon!
The team at Rhythm
Posted 9 months ago