SMS Review Collection
SMS Review Collection means you can now collect reviews from customers who you have a mobile number for. Collection via SMS is 3x times more effective than email review collection and 80x more effective than a paper based review request.
Start Your Free Trial Today
Send 400 review invitations for FREE!
Activate Your Account
Book your activation call by clicking the button below. Or call us now on +1 213-325-5109 . Book a Call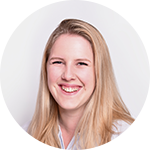 Alice, Customer Support